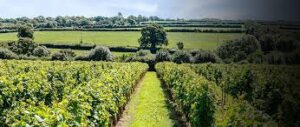 FARMERS could grow the crop they've always wanted, protect their cash flow AND save on tax thanks to the government's new 100% capital allowance on plant and machinery investments – so why not take advantage!

A new "full expensing" measure announced in Jeremy Hunt's recent budget means businesses can write off the full cost of their new project in one go – which in practical terms cuts their taxes by up to 25p for every pound invested.
This means you could use applicable government grants as a deposit, finance the balance with a Rural Asset Finance loan or hire purchase agreement, and then claim the 100% capital tax allowance to maximise your profits. So you could invest in a brand new plant or machinery and save tax while preserving your own funds until your new venture starts to pay for itself.
"It's an excellent opportunity to take advantage of this allowance and take control of your farm's future by building the business you want," says Rural Asset Finance founder Matthew Smart. "Full expensing, combined with our help and support, is a way to invest and maximise profits on an expansion or diversification that will secure your farm's future for generations to come."

The new measure offers 100% first year relief to companies on qualifying plant and machinery investments from now until 31st March 2026. The equipment must be new and unused, although expenditure on second-hand assets can still qualify for the government's Annual Investment Allowance (AIA) which allows businesses to claim 100% of the cost of plant and machinery up to £1million in the year it is incurred.

The move is designed to encourage investment, says the government, adding: "Investment is a key driver of productivity growth but business investment has been a long-standing weakness in the UK." Full expensing, available to businesses paying corporation tax, builds on what the government calls the success of its 'super-deduction' business tax cut in 2021 and "allows companies to write off the 100% cost of investment in one go".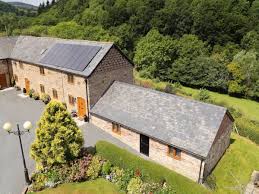 We are a non-bank, direct lender to farmers in any field, offering fixed rate, fixed term loans and equipment purchase agreements to build the future you want for your business.

From vineyard and horticultural business loans to finance for machinery, vehicles, buildings and glasshouses, we can help. So whether you want fermenters or filtration, crushers or kegs, a baler or a bottling plant, contact Rural Asset Finance – and see your business bear fruit.
Want to cost out your diversification plans? Try our finance calculator!