Time to apply for Basic Payments Scheme 2023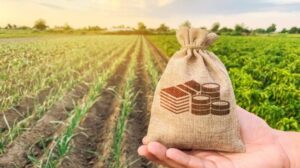 Farmers get a major boost today to safeguarding their farms' future – as applications open for the 2023 Basic Payment Scheme.

The money – the last round of BPS grants before they are replaced with delinked payments next year – is an excellent cash boost for farmers wanting to expand food production or diversify into an alternative revenue stream and/or renewable energy project.

The money can be used as a deposit to borrow further funding from Rural Asset Finance for exciting projects that can future-proof your farm and secure its sustainability for your family and the generations to come.

As well as the BPS claims, window for those with existing Countryside Stewardship (CS) and Environmental Stewardship (ES) revenue agreements has also opened today.

"I know the importance of cashflow to rural businesses at this time," said Rural Payments Agency CEO Paul Caldwell.

"I am pleased that we have continued to achieve a strong performance to help farmers deliver sustainable food production alongside environmental actions to enhance and support nature.

"I encourage all eligible farmers to submit their applications and claims as soon as possible to ensure that no one misses out."

As last year, advance payments of 50% will be made in August to help cashflow issues, with the remainder paid in December.

Applications for farmers in Wales opened last week, and the window for Scottish agri business opens tomorrow (Wednesday, 15 March). All windows close at midnight on Monday, 15 May.

Got an idea for a project? Check out how we can help you fund it with our finance calculator.