Alternative income streams all start with an idea – and often thinking outside the box is the key! Here are our top 10 favourite diversification stories. Will they inspire you?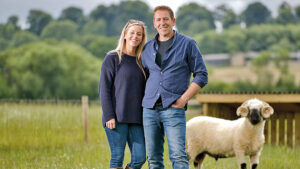 1. Sheep milk vodka
Cotswold sheep farmers Tim and Tanya Spittle use waste whey from their cheese-making business to make vodka. Thanks to a new deal with a distributor, Blacklion Vodka, made at Sheaf House Farm, will be offered at select restaurants and bars across the country.


2. Truffles
A West Midlands arable farmer planted 1,100 saplings inoculated with summer truffle fungus to realise a crop that retails at around £200 per kilo. The farmer, whose name and exact location are withheld to avoid risk of theft, was expanding his woodland and partnered with a company called Mycorrhizal Systems, which grew the trees in its laboratory.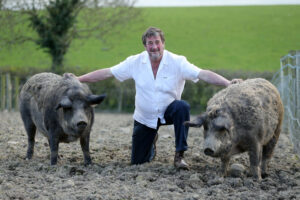 3. Furry film stars
If you watch Game of Thrones, chances are you'll have seen one of farmer Kenny Gracey's animals on it! Kenny, from Forthill Farm in Co Armagh, has provided live pigs, cattle, donkeys and dogs for every series of the fantasy drama – as well as numerous other films and TV shows shot in Northern Ireland.


4. Scream park
Lintz Hall Farm in Co Durham is home to half a million chickens providing eggs to major supermarkets. But once a year it becomes north-East England's scariest Halloween attraction! Working with a local experience company, for October the farm is the perfect venue for Psycho Path, an interactive spooky walkthrough with bumps, frights and real-life actors!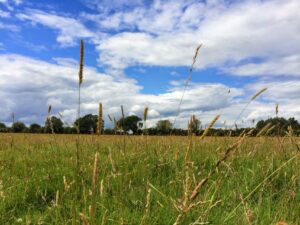 5. Resting place
Leicestershire farmers Clair and James Goodson have transformed a field into a natural burial ground. The site, including a wildflower meadow, will provide a sustainable alternative to conventional burial and cremation options, with individual graves marked by discreet plaques or carvings. It's the latest in a list of alternative revenue schemes at Castle View Farm, which also has a livery and a fishing lake, produces solar energy and lets buildings.


6. On the grapevine
Tim Beaver's background was in barley crops, but saw the potential in his high-level, sloping, south-facing field to create a vineyard. His first harvest is due this autumn and in May 2024 The Rutland Vineyard will sell its first wine – with the aim of ultimately shifting 15,000 bottles of pinot noir, Ortega and pinot meunier every year.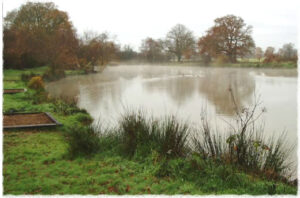 7. Hooked
When dairy farmer Charlie Burgoyne realised More House Farm in West Sussex was making more reliable income by letting commercial space, he sold his 350 cows and used the space for further diversification. This included a lake that had been built as water storage for the herd – but when he was approached by a fishery owner who wanted to start a new venture, Charlie cleaned it with a drag line and it now holds carp up to 40lb and 60lb catfish and regularly hosts angling competitions. It was so successful he's now dug out two further lakes on land that was too wet for farming – but still retains the rest as arable land.


8. Carry on glamping
Thousands of farmers offer pitches for campers, but few are as luxurious as the accommodation at Catgill Farm near Skipton. A family-run dairy farm for the past 60 years, now it hosts six beautiful timber pods and two cosy bell tents uniquely designed by farmer Ken Barker's architect grandson Oliver. Each has its own patio, hot tub, fire pit and pizza oven and, crucially, electricity and heating, enabling the units to command an all-year-round premium rate from thousands of visitors to the Yorkshire Dales.


9. Bottle it
William Watkins was an early adopter of diversification. Thirty years ago when he tasted water from a borehole his father installed for livestock on the family's farm and decided it tasted so good he would bottle it – now Radnor Hills Mineral Water is a £38million business. He began the business on returning home to Hartsease Farm in Knighton, Powys in the 1990s and socred early success by supplying McDonald's – but the business really took off when he invested in automated production lines. The company now has 12 boreholes and sells 250,000 bottles a year.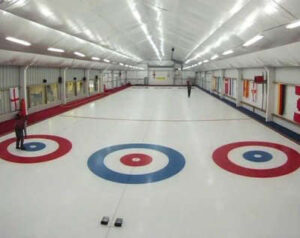 10. A new broom?
One of the most eye-catching farm diversifications in the past few years has been at Dundale Farm in Tunbridge, Kent – home to one of only two curling rinks in England. It was built by Scottish owner Ernest Fenton, who missed having somewhere to play his favourite sport so converted his cowshed in 2004 – since when it's become the training ground of beginners and champions alike. Unfortunately after nearly two decades of successful business the rink had to close permanently during the Covid pandemic – but that might leave a gap in the market for another farmer elsewhere….!

Do you have an idea for diversification? Have these successful farm businesses inspired you? Give us a call and see how we can help you develop an alternative revenue stream. Or try out our finance calculator to see how much it would cost!