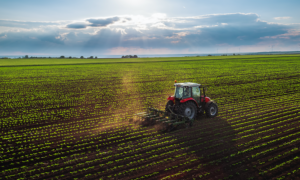 FARMERS are cutting back on food production to devote more land to diversification and environmental schemes.
Defra figures show it is diverting more money from direct support for food production to other schemes such as Countryside Stewardship (CS) and the Sustainable Farming Initiative (SFI).
The news follows a recent Defra survey in which 68% of respondents said they would have to change their farm business in the next three to five years, up from 60% two years ago. Four out of five farmers also said Defra's financial contribution to their environmental schemes would be very or moderately important to their business in the future.
Whether you are focusing on food production, environmental schemes, renewable energy or diversification, we can help you. You can even use Defra grants as a deposit for funding larger projects and borrow the remainder from us on a fixed-rate, fixed-term basis – which will free up your cash flow.
Want to try out some figures? Use our finance calculator – or contact us to see how we can help!